We Fight till the death only one can be supreme…..
Barbie
So this my barbie version I am trialing out Ez new axe it has been awhile since used ez weapons for fighting and I actually enjoyed using the axe I found it to be little to pretty for me as reminded me something a princess slave would use  or like in my case Barbie but other then that he has done great job smoothe and easy to use comes in two colors Pink or Purple with option of long or short range…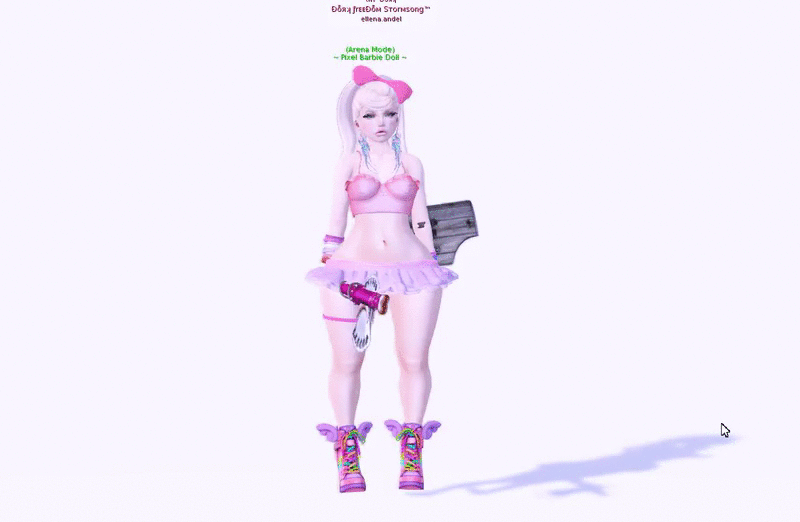 Bratz
And this my Bratz Version! This my second post for Equinox and really loving there weapons these guys know there shit!!! yes i'm in love with there products!! can't help it!! Thanks to the lovely Titan for giving me this weapon cause now its part of my everyday  fighting melee, just like there sword they have that I use on Lotte I found it very smoothe and awesome to fight with, and the sound will make you laugh and remind you of clowns and the Circus! I don't know I got say i feel like epic slave bashing people over head with this hammer!! it is now on sale in there mainstore!