Gday! so I have sponsor special! the new releases from Bishes Inc and Lulu Designs plus Equinox new Items jam packed in one outfit!
So first off Lulu Designs has new collar and shackles out comes with color hud and fully resizeable!
Now lovely Bishes Inc are my recent sponsors they have this body suit out now and there heels i just love love love!! come in all different colors both items and now on sale! and trust me ladies you will stamp on any bitch with these heels!
and last but not least!!  Equinox has Teamed up with Kibitz and designed new slave claws high detailed claws that look absolutely fabulous ! And  no need my little slave sisters to wear ugly bracer or shield they are equipped with offhand bracer script so you can dodge those attacks!
The only thing I have to sum up with the Marlee claws is that you only see them when they draw they so lovely i would want to show them off all time.. comes with two different sizes and a color change hud, now on sale at We ❤ Role play!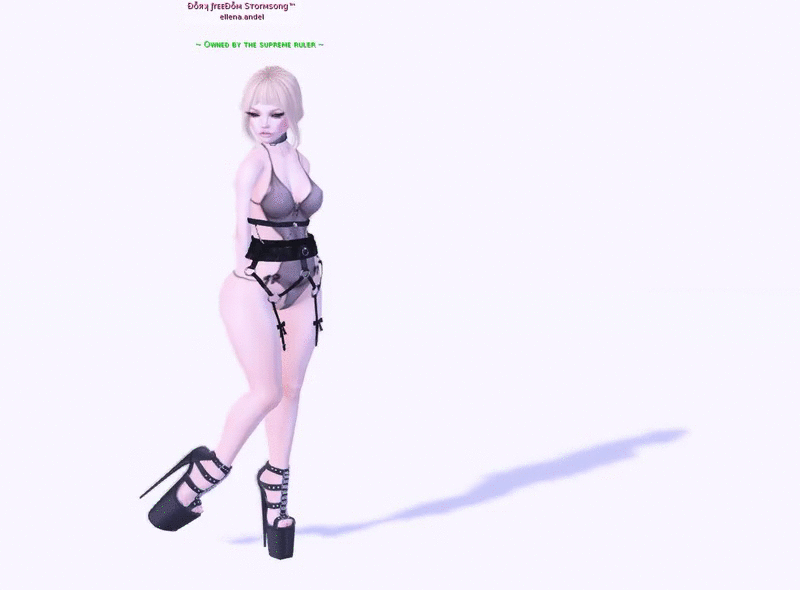 Thank you to my lovely sponsors for the rocking items that i have displayed for this post!