" There has been a awakening…. Have you felt it ?

The Dark side and the Light!"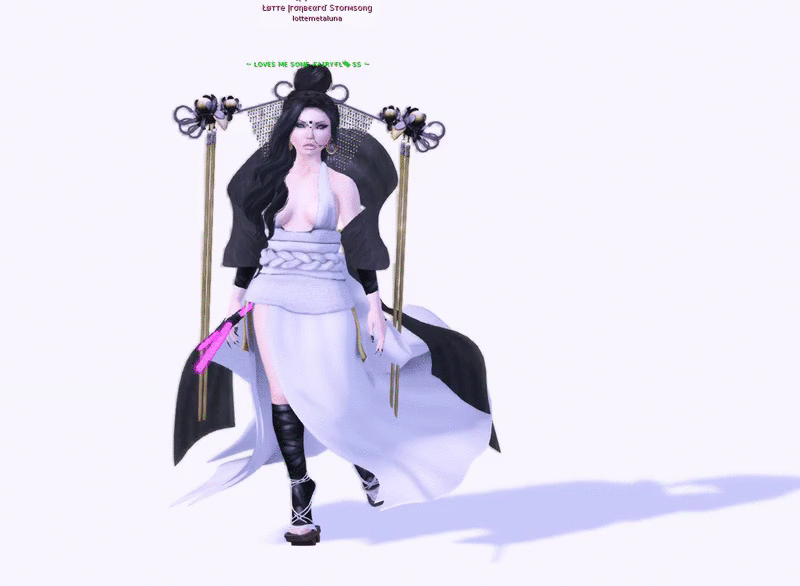 G'day ! So as you already probably heard  In Few hours The force has hit Fantasy Gatcha! Chewy out getting the latest looks while Princess leia is left wondering if her butt looks big in the pants! It's busy busy busy! but that is what Fantasy Gatcha is like when they opens their doors!! so have patience my lovely ones and may the force be with you while you shop till you drop! get that Ultra Rare!!
So Lightsaber! has made splash around gor! Equinox has brought out new lightsaber with many commons in all colors and and the Ultra Rare where I am displaying today comes with hud to change your desired color the rare is a beauty as well make sure check it out while you are there… but wouldn't be post if i didn't tell you little more of the weapon!
So the Saber has sounds that will blow your mind!! it literally sent shivers down my spine when I herd it draw!  I was in Stoneguard Teamspeak when I was trying this on and my brother Nick was laughing at me on how excited I was over my new toy gave me lady boner I must say…!
As i have only used it twice as ive noticed this sign around Gor!!
I mean wow!! least they said it's cool!!
A Lot people around gor i've spoken to that have this sign out and they have said that it's because lags sim out! I can think of many things lag sims!! try reducing your scripts you have out with every furniture and other things laying around in your sim! there so quick to judge!
and also heard this " Its not gorean!!" about the weapon! which most of the weapons are not gorean people!! like throwing cookies at people's heads how that going do damage? unless JuJu baked them and there as hard as a rock!!
now come on kiddies support your local weaponry!! give it a go!